Payment Options That Put You In Control
We understand that traditional payment options aren't always the best ones for you. That's why we offer a variety of payment options including an in-house dental payment plan for patients without dental insurance to give you the peace of mind that your dental health with be taken care of regardless of your coverage. We also work with most major insurance companies and payment forms, and offer convenient payment plans.
Accepted Dental Insurance
We accept most major insurance companies including:
Aetna
Cigna
Delta Dental
Humana
MetLife
United Healthcare
CareCredit® is here to help you pay for treatments and procedures your insurance doesn't cover. We offer zero interest financing or low minimum monthly payment options so you can get what you need, when you need it. You can even use CareCredit for your family and favorite pet.
With three simple steps, including an instant approval process, it's easy to apply for CareCredit. After you're approved, you're free to use CareCredit for the services you choose including LASIK, veterinary, dentistry, cosmetic, hearing aids and more.
CareCredit is endorsed by some of the most credible organizations specific to each healthcare profession we support. And CareCredit is a GE Money Company, so you know you can count on us. For over 20 years, we've been helping over five million cardholders get the healthcare treatments they want and need.
Flexible Monthly Payments Available with Sunbit!
Sunbit offers patients a way to split their bill into monthly payments, up to 72 months.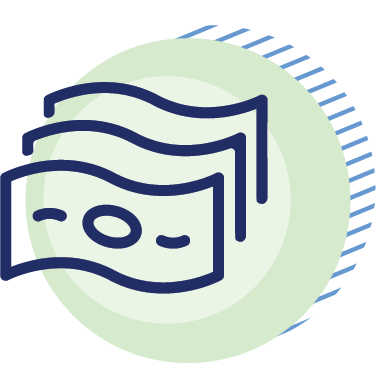 No late fees or penalties
See your options in 30-sec
If you do not have dental insurance and you'd rather keep payment for your dental treatments in the dental office, you'll be happy to learn about our in-house savings plan. This program helps you pay for basic preventive treatments for one flat rate. There's no waiting period associated with your plan and no additional co-pays to afford or deductibles to meet. Getting your exams, cleanings, X-rays, and other forms of preventive care has never been easier!
We Always Have You Covered
Whatever your dental needs are, we want you to feel comfortable about our services and our pricing. That's why we put so much attention on creating a relaxing environment for our patients and an atmosphere where you not only feel welcome, but at ease with any question and any need regarding our services and processes. And it's why we ensure we are always up-to-date with the latest technology and procedures in the dental industry—so whatever your need is, we can serve it.
As a reminder, here are some of the enhanced safety standards that you can continue to expect:
Our team members are screened daily for COVID-19 risk factors
We recommend that patient documents are completed prior to your appointment.
Upon request, we offer a Concierge Service – from Car to Chair. Upon arrival at our office, you may wait in your vehicle and give us a call to check-in. We will call or text you once the office is ready for you to enter, and one of our team members will personally escort you directly into your thoroughly disinfected treatment room.
Every person entering the office is encouraged to wear a facial covering or face mask
Please take your temperature the morning of your appointment and notify the office if you have a elevated temperature.
We will ask that all patients enter the office unaccompanied, if possible. For those patients who need assistance, we ask that this be limited to a single person if possible. If a patient is accompanied by a guest, we recommend that the guest waits outside of the office. However, we have created social distancing space in our reception/waiting area.
Room Disinfection – We provide adequate time for our teams to disinfect all areas of use in between patient appointments.
Our waiting area will no longer offer magazines, charging stations, children's toys, etc., as these items are difficult to disinfect.
Our doctors and team will be wearing all of the recommended and supplementary personal protective equipment (PPE). You may see face shields, caps, shoe covers, gowns, gloves and masks, but you can be rest assured we're smiling underneath them.